Connecting and Growing
We welcome new members. Our meetings are held on the first and third Monday of each month at 7.30pm, but can be subject to change.
Our meeting venue is Petone Library Meeting Room, accessed by 7-11 Britannia Street, Petone.
How to find us: Go to the rear entrance of the building by the Peel Car park, behind the Petone Library entrance - we have a flag by the door.
Three for Free: August, September and October 2022
Congratulations to Margaret (long time member and excellent speaker) on winning the 2022 Speech Contest! Margaret on the right and our judge for the evening on the left.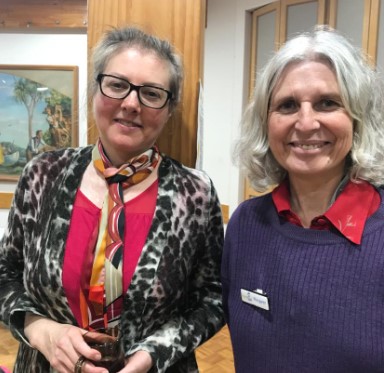 Podcasts - listen to tips and hints about public speaking.
2021/2022 Speakwell Board
President: Carol Speirs
Treasurer: Jane Spain
VP Education: Christine Botardo
VP Membership: Lisa Yung